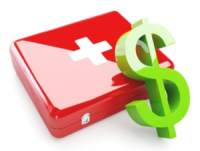 The Small Business Heath Care Tax Credit is designed to help small businesses offer health insurance coverage.  If you provide health insurance coverage to your employees, your law firm may qualify for the small business health care tax credit.  Can you answer yes to these two questions?
Does your firm have fewer than 25 full-time equivalent employees that earn an average wage of less than $50,000?
Does your firm pay at least half of the cost for your employees' health insurance premiums?
If you answered 'yes' to these questions, talk to your Certified Public Accountant (CPA) about your firm's eligibility.  Click here to read the IRS' tips regarding this credit.
Kelly A. O'Leary, CPA, CGMA, MBA, CITP
Director of Finance and Administration