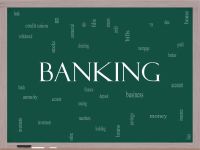 Why You Should Open a Business Bank Account for Your Firm
There are millions of small businesses in the United States, and many of them of have a business bank account. There a numerous reasons to have a separate bank account for your law firm, even if you are the sole owner. But don't take it from me. I came across an article by David M. Steingold, in which he covers the following:
The Reasons to Have an Account For Your Firm
The Required Documents to Open It
The Actual Process of Opening the Account
Check out his full article, Opening a Business Bank Account, to get the full scoop.
Copyright:  123RF Stock Photo