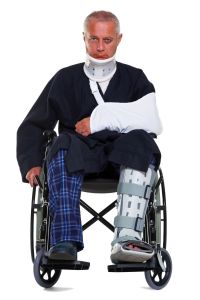 Most people never think about the fact that a lawyer with his own firm as a small business owner. But in fact, that's the way it is for many lawyers, whether they're a partner, or a sole practitioner. You deal with multiple cases, handle your payroll and taxes, and manage all of the things a business needs. One of those needs being disability insurance. And anyone who has been around personal injury cases knows that having decent disability insurance can go a long way.
I recently came across an article by Darrell Zahorsky called "11 Tips For Buying Small Business Disability Insurance." If you happen to be in the market for such insurance, click the link above to check out his article. It covers things such as:
Defining disability
Determining disability type
Looking at financial ratings
And more. Give it a read. It might even come in handy for someone you know.
Photo Credit: 123RF Stock Photo