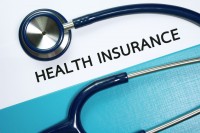 Health insurance is a very big deal, especially for small business owners. With all that has developed over the past few years, business owners have had to quickly adapt to legal changes and provide health coverage for their employees. The rush to find employee insurance in order to avoid penalties has undoubtedly lead to some poor decisions when choosing a health insurance provider.
If you happen to be a small law firm owner who rushed into the decision, or you are starting up a small firm for the first time, I came across an article that may be able to assist you in making the right choice. Choosing the Right Health Plan for your Employees, an article on FindLaw.com, covers some helpful things to consider when choosing a health insurance provider, such as;
What Type of health Insurance
Whether you should use an insurance broker
Finding a better deal
The way to evaluate a policy
Doing your homework on the provider
To check out the article for yourself and gain some helpful advice, click here.
Copyright: 123RF Stock Photo