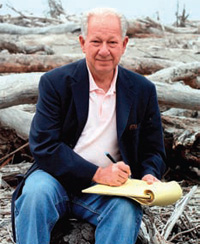 James Mitchell Brown has practiced law with passion, enthusiasm, energy and creativity since 1973which is one of many reasons has been Martindale Hubbell AV rated since he first became eligible.  Jim's practice has been almost exclusively representing people on a contingency fee basis. Jim sold his practice in 2003 for health reasons, took a year off and .in 2004 founded Attorney Consultant Inc. Jim is currently nationally known as the leading consultant for contingency fee law firms.
His first book, Marketing for the Contingency Fee Law Firm was published in July, 2012 and has helped many firms increase their practice, improve their image and do wonders for their bottom line in unique ways that define who they are as attorneys and individuals. His second book, Nuts and bolts of Law Office Management will be published this fall.
Brown has made presentations throughout the country to attorneys, law students, physicians, politicians and potential clients about issues of importance in their venues as well as appearing on National and local radio and television.
He enthusiastically shares his dedication and expertise with lawyers throughout the United States in marketing, practice management, business, crisis management, buying and selling practices and every other area of practice.
The company trademark, Enjoy Your Practice; Enjoy Your Life® is something Jim helps instill in every one of his clients.
Connect:
www.attorneyconsultant.com
877-621-2022