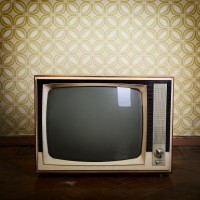 Marketing is done through multiple media channels these days. With the world becoming more mobile, it's easy to get caught up in solely marketing through your firm's website, social media and other channels that are all designed to be easily accessed while not at home. If you happen to have that mindset, change it.
You may work in a small firm or are a solo practitioner that primarily works with plaintiffs and defendants in your local area. If you want to be able to reach those potential clients, you'll obviously want to use advertising mediums that put primary focus on your local market. That's why TV advertising, especially commercials broadcasting on your local news stations, can be effective in getting your firm's name out to the public.
Don't take my word for it. If you need a better push toward television advertising, read Adam Warren's article, Should you Use Branded or Generic TV Advertising to Attract Mass Tort Cases.
Copyright: 123RF Stock Photo